Winter trails – accommodation package for winter season
Explore winter at Salamajärvi Nationalpark and Peura Trail in Northern Central Finland!
Snowshoe in to wilderness and visit the land of finnish forest reindeer and enjoy hearthy snacks by the fire.
Get inspired by the silence and beauty of Salamajärvi Nationalpark!
Cozy home-like accommodation at Karkausmäki takes you to the atmosphere of an former lumberjacks cabin, but with modern amenities.
Sleep long, enjoy late breakfast by the fire place or work using our fast internet connection.
Warm up the sauna and hot tub, indulge yourself with peat and wildherb treatments!
Available throught December to April if there is enough snow on the ground.
Package includes:
– accommodation 4 nights (incl. bed linens, towels, free WiFi, coffee/tea, oatmeal and sauna)
– snowshoes for rent for the entire duration of the accommodation
-2 x person picnic snack for the day of your choice
– tour map to Salamajärvi National Park/Deer Trail
-1 x person herbal foot bath with sound distance or self-service peat care & hot tub self-heating for one evening
Package is available December-April, if the snow situation permits.
Single room
279,00 € / person
Double room
239,00 € / person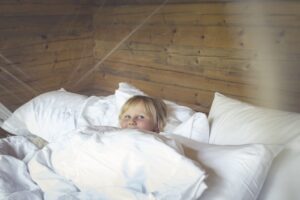 Sleep and relax – accommodation package in Karkausmäen Kammari The package includes: 1 night stay, including bed linen & towels welcome gift evening snack and
Read more »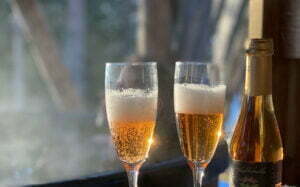 Enjoy each other's company in the peaceful Karkausmäki atmosphere! Relax in the gentle heat of our sauna and nordic bath, savour the local flavours and
Read more »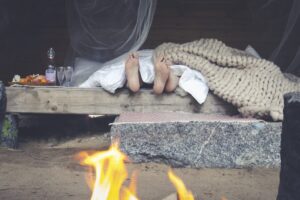 ****UNFORGETTABLE SUMMER MOMENTS!*** Our lean-to, laavu, is the perfect place to enjoy the sunset and picturesque lake sceneries.This accommodation can accommodate 2 persons.Mosqito net over
Read more »