Karkausmäki Guesthouse offers 5 double rooms. All rooms have 2 single beds.
Bed linen and towels are included, and you can always use a kitchen with accessories.
Room for two persons from
79 € / night
Room for one person from
74 € / night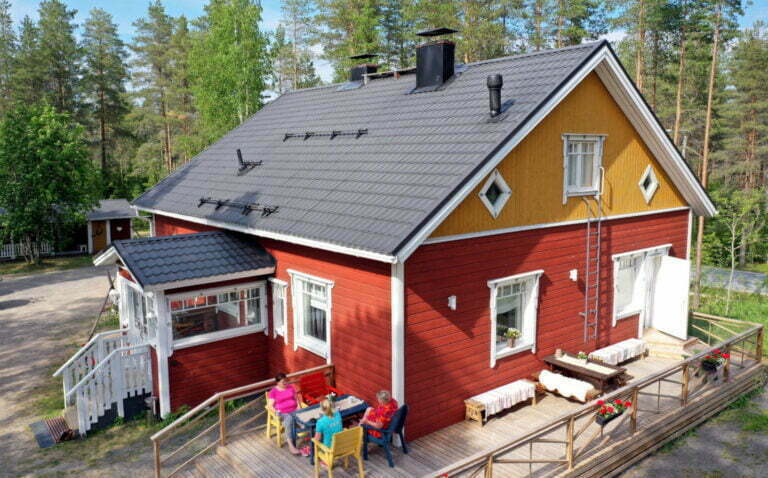 Here you can feel the atmosphere of a former lumberjacks' cabin and relax in the gentle and humid heat of our traditional wood-heated sauna.
In the light summer night you can experience the magic of the country landscape and admire the sunset at our lean-to shelter.
During bright winter nights you can hear the great horned owl hooting and watch the Northern Lights dancing!