The story of Karkausmäki begins in the 18th century, when a local man of great strength, also a bear hunter called Lassi, chased away men who bullied his brother. He chased them all the way to Karkausmäki with his axe and spear.
Lassi's memorial is situated only 200 metres from Karkausmäki, in the direction of Kinnula.
The present Karkausmäki house was built by a forestry company in the 1920's to serve as lumberjacks' cabin.
In the 1950's and 60's this estate housed a shop.
The present accommodation business began in 2015.
When I first saw this handsome log building, I knew it would be in my plans for the future.
My longest working career before starting as an entrepreneur was taking care of trotting horses and customer service.
The idea of founding an inn had been maturing a long while already, and finally, I found the right place.
At the very beginning I was working for a salary, and my entrepreneurship was part-time.
Now I'm a full-time entrepreneur, and furthermore, at times I'm creating employment for other local companies e.g. through cleaning, textiles services and shared products.
Everyone is welcome at Karkausmäki!
I want my guests to feel at home, regardless of age or size.
At Karkausmäki, we do not tolerate inequality, everyone can be and come as they are.
Everyone has the right to it without judgment<3
You're welcome to see and experience my dream!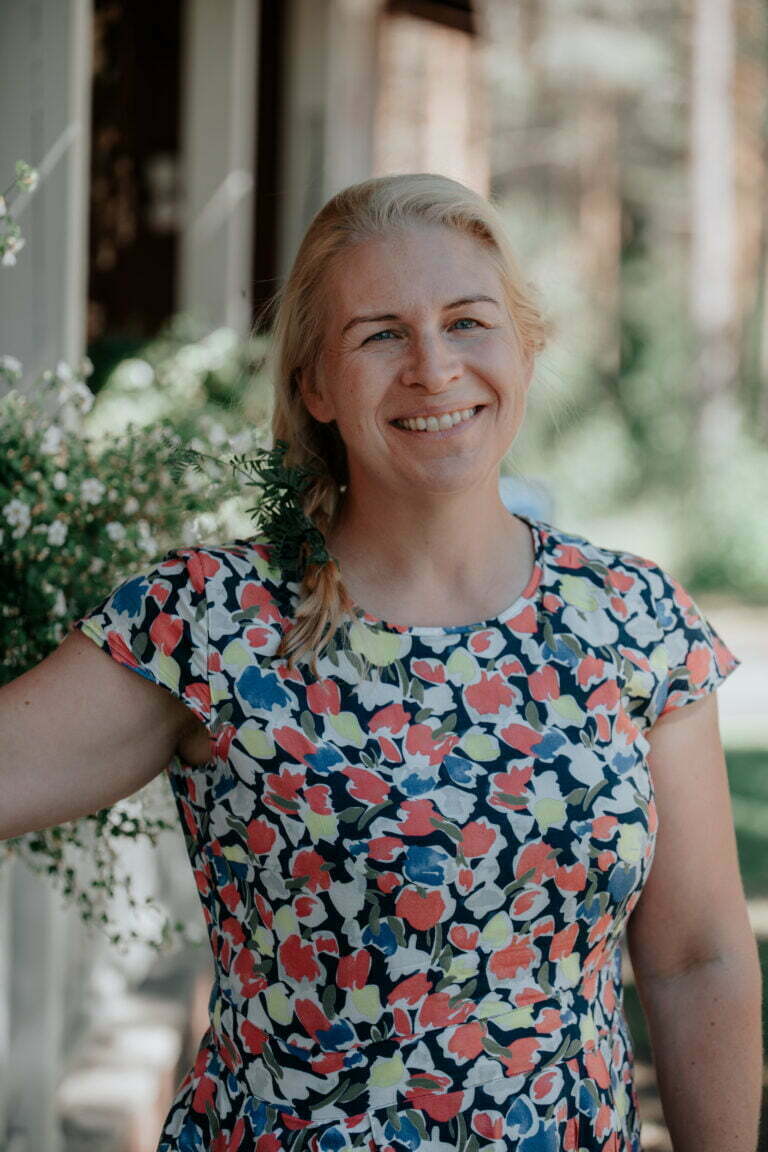 Video's of Karkausmäen Kammari