****UNFORGETTABLE SUMMER MOMENTS!***
Our lean-to, laavu, is the perfect place to enjoy the sunset and picturesque lake sceneries.
This accommodation can accommodate 2 persons.
Mosqito net over your bed will keep these little friends away.
You'll have your private scenery to Lake Karkaus below.
Laavu accommodation is also available for single use.
Price per night includes firewood, bedlinen, towel, sauna, evening snack and breakfast basket delivered at arrival.
You will have access to the main house and kitchen, toilets and shower.
Bring warm clothes with you just in case.
Finnish summer can be unpredictable.
Youu can also bring your own sleeping bag if you wish.
Evening snack and breakfast basket are delivered to the fridge in the main house.
You take it to the laavu and enjoy it there or in the main house kitchen if you wish.
Evening snack includes chicken/fish filled roll bred, salty pie and fresh green salad.
Breakfast basket: coffee/tee you can make by the fire, pancake mix, eggs, milk, juice, crisp bread and jelly.
For additional price nordic bath available, wildherb footbaths and peat products.
Activities available:
Fatbike rental starting 30€/3h
SUP-boards 40€/day
Canoes 50€/person
Ask for these in advance!
Lake Karkaus is a great place to go SUP-boarding.
Nearby Valkeisjärvi, with it's 16 springs, is magical with it's clear water and long beaches.
It is ony a 10 minute drive from Karkausmäki.
You can also walk around it.
It is part of the Peuran Polku trail and about 5,6 kilometres long route.
If you get lucky, you might see a forest reindeer on the way!
Check-in to the accommodation starting 3 pm and check-out by noon the next day.
Available only on summer time from May to September
Not available if forecast shows heavy rain or thunder storms.
Fire pit not in use if there is ongoing forest fire warning.
Free cancellation by noon day before arrival.
Cancellations after that will be charged in full.
If the accommodation is cancelled due to weather, dates may be changed or if possible, switched to indoor accommodation.
Welcome to Karkausmäen Kammari!
Welcome to enjoy summer at Karkausmäki!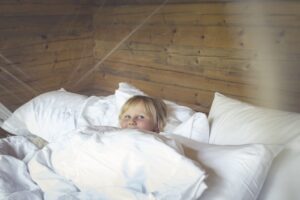 Sleep and relax – accommodation package in Karkausmäen Kammari The package includes: 1 night stay, including bed linen & towels welcome gift evening snack and
Read more »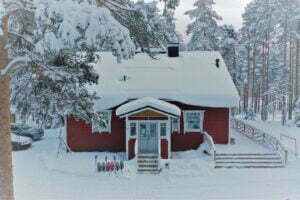 Winter trails – accommodation package for winter season Explore winter at Salamajärvi Nationalpark and Peura Trail in Northern Central Finland! Snowshoe in to wilderness and visit
Read more »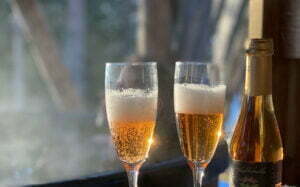 Enjoy each other's company in the peaceful Karkausmäki atmosphere! Relax in the gentle heat of our sauna and nordic bath, savour the local flavours and
Read more »